Coby Kyros 7015 Honeycomb 2.1 update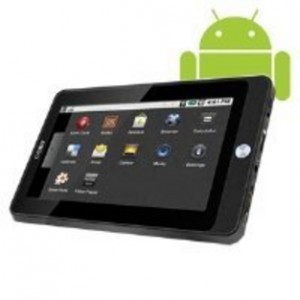 I stumbled upon this firmware update, created by tipstir, the other day and had to check it out. It is simply an update for the Kyros that adds Honycomb features to the And4roid 2.1 installed on the tablet. All in all it looks good and even seems to help the device function a little better with a few apps that are added. First lets start with how it looks. I used their pics of the interface because mine turned out poorly.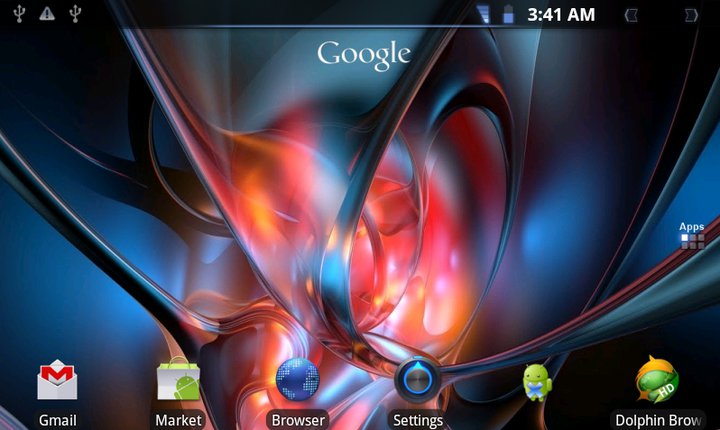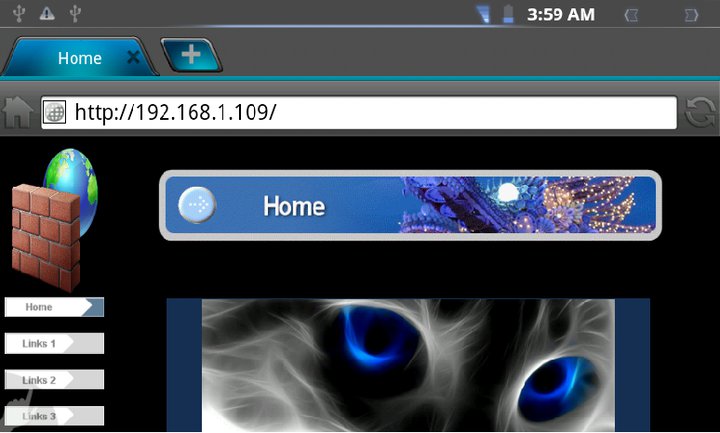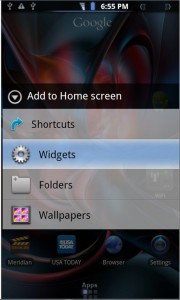 As you can tell the menu bar at the top has changed. The volume, WIFI, battery Icon, and the black menu bar change the overall appearance of the interface. It also have a Honeycomb launcher, which I don't really care for. I still use Launcher Pro, it has smoother scrolling and more options to customize the interface. Here is a list of feature the update has. It is quite a list.
FEATURES
5x Different Packages: Update only what you needs as a Patch of do a Full, Lite or Xtreme Update.
Experience Highest Performance with a Rated CM3 836 with 95MB Free RAM
15x 3D Wallpapers and 3 Based on HoneyComb 3.0 Theme
14x Live Animated Wallpapers 2 Based on HoneyComb 3.0 Theme (not available in the B14L)
Dual HoneyComb Boot Animation
HoneyComb Mod AlarmClock and Clock by your's truly
HoneyComb Mod Meridian Pro by your's truly;
HoneyComb Mod Browser
HoneyComb Mod Calendar
HoneyComb Mod Contacts
HoneyComb Mod Gallery
HoneyComb Mod Camera
HoneyComb Mod Pictures
HoneyComb Mod LiveWallpaper Picker
HoneyComb Mod LiveWallpaper
HoneyComb Mod Mail
HoneyComb Mod GMail
HoneyComb Mod Settings
HoneyComb Mod Launcher DOCK V15
Hand Selected Rooted Tweak Tools Provided to Improve Performance
Apps to get your started
Media Replacements for Video/Music (Meridian Player) and Photos (QuickPic is use for Photos manually installed)
GUI (Graphic User Interface) Designed Closly Modeled after HoneyComb 3.0
Status Icons High Quality
Translucent High Quality Graphics
Main Clock is White instead of Black
HoneyComb Left and right arrows for volume control
Power Saver
Assortment of Animated Live Wallpaper including Stock ones too
Full 360 degree Automatic Rotation
High Performance MPU/GPU Speed
HoneyComb OS 3.0 Hybrid Style and Features
Fully Pre-programmed to get the best performance out of your tablet
Full Assortment of Widgets, 3D Wallpaper, Rooted App Tools, 48 Apps, Google Market, Google Reader, Google Books, Google I/O 2011, Google Maps, Google Streets View, Google Places, Google Navigation, Google Mail, Dolphin Browser HD with Mobile view (GWT) Blue Theme, Ad Blocker, Browser Faster, PDF Viewer, GingerBread OS 2.3 Keyboard
INSTALLATION
Installing the update is pretty easy. You will need Clockworkmod installed to install this update. So make a backup before you start. Then copy the update file to your sdcard, usually to the root of the card to make it easier to find. Then follow the steps below.
So boot into recovery holding the power button and the back button.
Go to advanced
clear the dalvik cache
clear the battery status
You may want to clear your personal data as well, I didn't
Go to select install zip from sdcard
select update file
Reboot when finished
Once it comes up it will take a little while the first time. You will see a Honeycomb style animation.
I like it and have installed launcher pro, which increases the look and screen performance. But you can use any launcher you want. It has several new wallpapers and apps as well. It gives you a new look and feel to the overall experience with the Kyros. I have setup the task killer to kill tasks every 30 minutes except the ones I always want to run and have a battery app that turns of the WIFI when it goes to sleep and turn the screen brightness down to 50%. It has increased my battery life. I would recommend this to anyone. However you do this at your own risk, but I have had no problems at this time. The install went smooth and I have had no force closes. So if you are willing install it, you wont be sorry.
Current update file is: 5.19.11 HCV13.0 B20FM or 5.19.11 HCV13.0 B20FHD for HDMI support
Xda developers also have a post on this update at this LINK.
Here is a link to the place you can download the update. CLICK HERE You will have to register with the forum to gain access.