Custom Linux on ARM Based Computers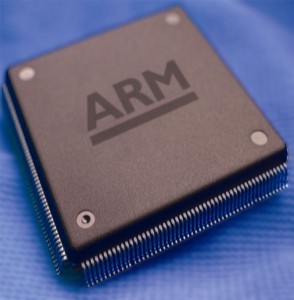 Recently I had come across a some Zipit instant messaging devices that were on clearance for $10. So I bought two thinking they would be pretty cool for my children to play with. After doing some research I found that these devices were used by Linux enthusiasts to build small Linux computers. Well one they are old now and finding one is going to be harder than a few years ago but I found another place clearing them out and bought two more to see how well I could break one.
So I did a little more research and got one of the Zipits flashed with OpenZipit. This allowed me to used Side Track and a few other custom Linux builds to run the device. The Zipit runs Linux from a Mini SD card, so once you find a Mini SD card you can put you Linux of choice on the card. So after flashing you can change the Linux you use very easily. There is another boot loader that is named Uboot. This loader supports most of the Linux builds that are meant for ARM based computers. The Zipit is wireless and the web browsing is lacking but you can use the Internet to download packages and update the OS itself. I installed Apache on one of them and it is a pretty descent web server, but I didn't install database support and I am sure this will not handle any kind of heavy traffic. But it is something cool to play with. It also has an external speaker that plays music just fine.
This go me looking into other ARM based computers, and it turns out there are quit a few of them. The first is the Pogoplug, which I knew about and have, Raspberry Pi, the TS-7200, and the APC 8750. All of these are fine ARM based machines and can be used for all kinds of things. Of course the Pogoplug is a cloud storage device, but the others are all open to anything you can dream up. Some of the articles show games, movies, media center, and more.
Here are a few of these computers and web sites to get info on them: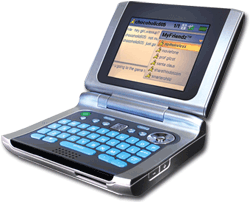 Zipit Z2
Marvell XScale PXA270 ~312 Mhz
Flash Memory 8MB
System Memory 32MB SDRAM
Wilson Micro WM8751 Audio CODEC
Digital volume control
Headphone output
Speaker output
Marvell 88W8686 Rev. B2 Wi-Fi "B/G" Solution
Internal rechargeable battery based on Li-Ion Polymer with at least 1000 mAH (min)
320 x 240 TFT LCD 256K Colors 2.8" diagonal
Full backlit QWERTY design
Mini SD card slot
This device isn't produced anymore but you can still find them around, and I have enjoyed messing around with it. You can find a lot of information about installing Linux on these devices at the following web sites.
http://www.hunterdavis.com/category/zipit-hacking/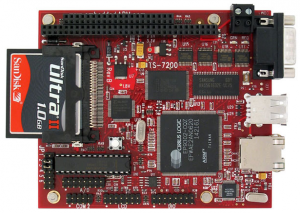 TS-7200
200MHz ARM9 CPU
PC/104 expansion bus
32MB SDRAM
64MB optional – Call for details
8MB NOR Flash (16MB opt)
1 10/100 Ethernet
2 USB 2.0 (12 Mbit/s max)
1 Compact Flash socket
2 COM ports
20 DIO lines
2 12-bit ADC
Watchdog timer, SPI bus
Matrix Keypad and text LCD support
Optional Temp Sensor, RTC, and WiFi
Optional 8 12-bit ADC and RS-485
Low-power (400mA @ 5V)
Fanless -40° to +70°C, +85°C 166MHz
Small size: 3.8 x 4.5 inches
Redboot bootloader, Linux out-of-the-box
You can find this device here: http://www.embeddedarm.com/products/board-detail.php?product=TS-7200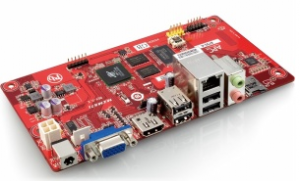 APC 8750
Software Android 2.3 (PC System)
VIA 800MHz Processor
DDR3 512MB Memory
Built-in 2D/3D Graphic
HDMI and VGA connectors
USB 2.0 (x4)
Audio out / Mic in
microSD Slot
10/100 Ethernet
Neo-ITX Standard
You can find more information on this device at: http://apc.io/ http://www.bit-tech.net/news/hardware/2012/05/23/via-apc-8750/1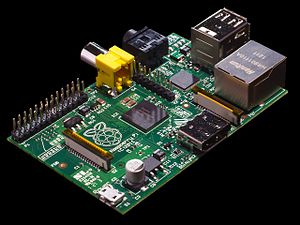 Raspberry Pi
ARM1176JZF-S 700 MHz
Memory 256 MB version A, 512 MB version B
Broadcom VideoCore IV Graphics
Composite RCA and HDMI
10/100 Ethernet
3.5 mm jack, HDMI audio connections
You can find information about this device at: http://www.raspberrypi.org/ http://en.wikipedia.org/wiki/Raspberry_Pi
All of these computers are meant for young developers and people that like to tinker and build something that can be useful and maybe even a commercial hit. So check them out and as I get some of the other ARM computers I will write up what I have done with them.