Microsoft buys Skype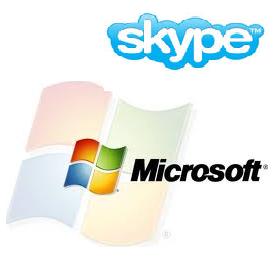 Microsoft has confirmed reports of its $8.5 billion purchase of internet phone service Skype, the biggest acquisition in the company's 36-year history.
According to Microsoft, the acquisition of Skype will "increase the accessibility of real-time video and voice communications", and generate "significant new business and revenue opportunities". The deal was approved by Microsoft and Skype's board of directors this morning. The sellers include eBay, which had a 30% stake in the company, and private equity firms Silver Lake and Andreessen Horowitz, which together owned a 56% shareholding. Skype founders Niklas Zennström and Janus Friis had a 14% stake.
Skype will become a brand new business division within Microsoft, led by Skype chief executive Tony Bates under the title of president of the Microsoft Skype Division, reporting directly to Microsoft chief executive Steve Ballmer. Microsoft said that Skype will support its various devices, including the Xbox 360, Kinect and Windows Phone. The company will also connect Skype users with Lync, Outlook, Xbox Live and other digital communities. Ballmer described Skype as a "phenomenal service that is loved by millions of people around the world".
But the deal could, in fact, be great for Facebook. According to Gigaom, Zuck and company had little chance of winning the bidding war, but because Facebook has Microsoft as an investor, the social network "gets access to Sykpe assets" and can keep it away from Google. Of course, whether or not a deal is good tends to depend on which side of the agreement you're on.
We will have to see if this purchase makes the service better or worse for the customers of Skype. Microsoft's big bank role could really work to Skypes advantage, but only time will tell.