Honeycomb for the Viewsonic G Tablet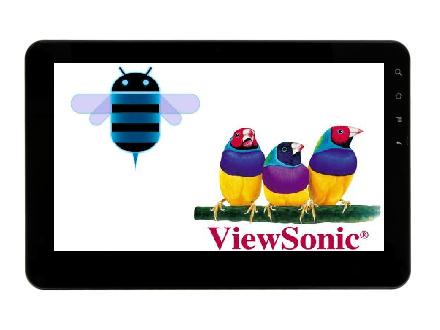 Android Illuminate is a Viewsonic Gtablet Honeycomb ROM, that has been said to be the most Stable Honeycomb ROM at the moment for the Viewsonic Gtablet!
This is a really cool rom for the G tablet. It is Honeycomb and it look really good to me. Here is a youtube video of what the interface looks like.
Here is a video of the flashing process.
I have not installed this rom on to my G tablet yet but I am fixing to do this soon. I was looking a newer tablets just to have Honeycomb, with this I get what I want with hardware I have. Here are some of the features of the rom.
New Features:
-New NVidia Libraries Introduced (For Bluetooth & Various Media)
-Kernel Cache Size Increased from 256kb to 512kb
-New Linux Box Solution 1.8 Honeycomb Kernel (Overclockable to 1.4Ghz) (Wifi Utilization Improved)
-USB Mass Storage
-Wifi Connectivity Stable
-Hardware Acceleration
-Improved Audio Playback
-Improved Video Playback
-Overall Performance Improved
-Some HD Playback with Vitalplayer
-Accessibility Features Enabled and Working
-OpenGl enabled by Default and working Properly
-Basic Google Apps Reinstalled
-Es File Explorer Default File Manager now as it allows for Root Access to the file system
-Clemsyn Kernel (Overclocked upto 1400ghz with CPU Master) 6/22/11 Removed to Introduce Linux Box Solution 1.8 Honeycomb Kernel
-Tethering Enabled (Wifi Hotspot Turns Wifi Off & Trying to figure out a way to keep the both enabled if possible! Have not tried Bluetooth Tethering or USB Tethering!)
You will want to get familar with nvflash for recovery and changing bootloaders. All I can say for sure is do your research and this may be a path you want to follow. Good luck. Here are some links to more info on Android Illuminate.
Here is a link to the post on the xda developers site. HERE
Here is a link to their site at LinuxBoxSolution HERE