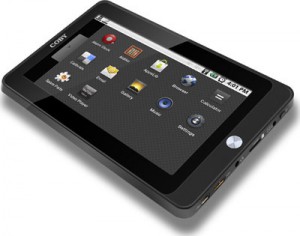 My Kyros uses 5v to recharge the battery.  So I thought I would create a USB cable that could be used to recharge the Kyros anywhere I had access to a 5v power source (computer, portable battery, or 12v USB charger).  Building the cable was very easy.
List of parts.
AC to DC power adapter with interchangeable ends.
USD 2.0 Cable
Heat shrink tubing.
Electric tape.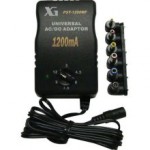 I took a USB 2.0 cable and trimmed it down to about 2 feet.  Then I took a universal power adapter and cut the end off about 4 inches long.  I bought a piece of heat shrink tubing and placed it on the USB cable. I then trimmed back the rubber cover and shielding on the USB and power cable.
You will have to determine which wire is the positive and negative on the power adapter.    However with an interchangeable ends you can make the cable and then figure out positive and negative.  I say this because I didn't want to connect the power connector to my tablet with the polarity reversed.
Take the USB cable and cut off the green and white wires.  Then take the red wire and connect it to the positive side of the power cable end.  Then connect the black to the other wire.  I cut down the electric tape to a small strip and then wrapped it around the positive wire and once it was covered I wrapped the rest around the negative wire.
I slid up the shrink tubing and heated it to shrink it around the portion of the cable I just wrapped with electric tape.  Make sure it is long enough to cover the entire area.  This will seal the cable and keep the tape in place and help keep the cable together.
Then you need to take the tip shown in the previous picture and trim the yellow tip down.  I used a razor blade and trimmed off about three quarters of it.  You can compare it to your Kyros AC charging plug to get the right size.
One thing I will say is that if you use a USB 1.0 cable the power level sent through the cable is about 10 to 20% lower than if you use a USB 2.0 cable.  I did test this.
I can use the Kyros and charge it at the same time.  I can now charge it on my computers or I have a portable battery to charge my phone and now my Kyros.  This helps to address the battery life issues.
Here is what my cable looks like, also you can now use this to charge any USB device that you can get the interchangeable tips for.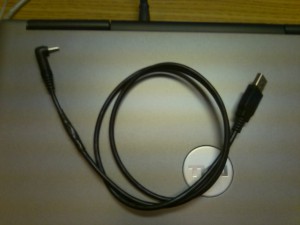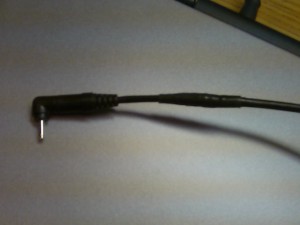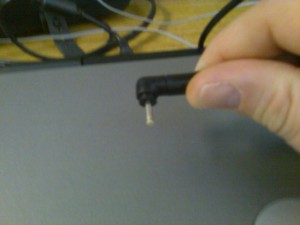 If you do this an it fries your Kyros I am not responsible for any damage to your device.  You do this at your own risk.  However I have built two cables and have used them for about 4 months now.